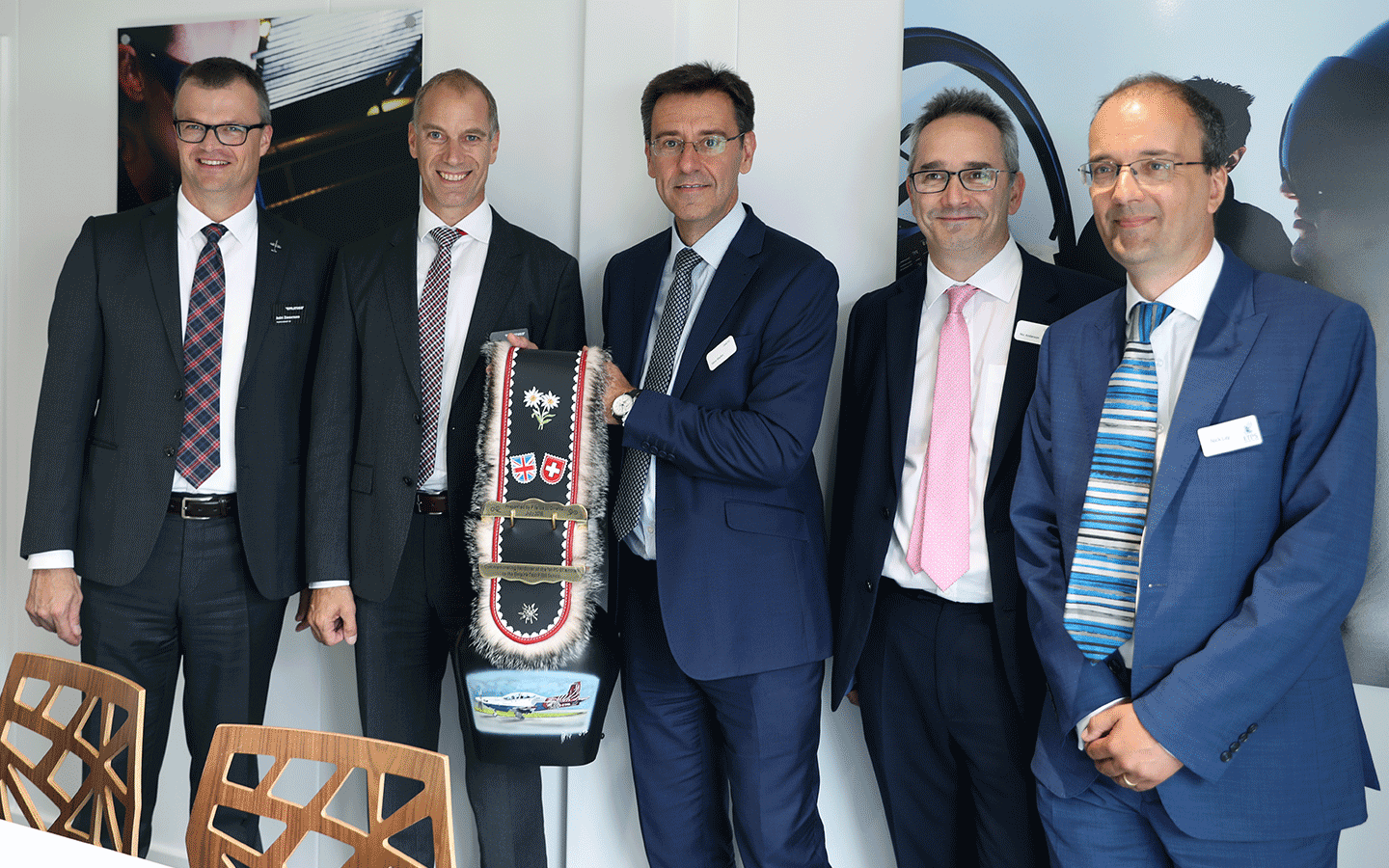 Operated by QinetiQ, ETPS functions as a training centre for flight test engineers and test pilots, and enjoys an excellent reputation worldwide.
On 17 July, Markus Bucher, CEO of Pilatus, presented a traditional Swiss souvenir to Steve Wadey, CEO of QinetiQ Group Plc, at Farnborough International Air Show to commemorate the delivery and handover of their first PC-21 trainer aircraft. The second PC-21 will be delivered in the fourth quarter of 2018 and will be used for test pilot training courses commencing early in 2019.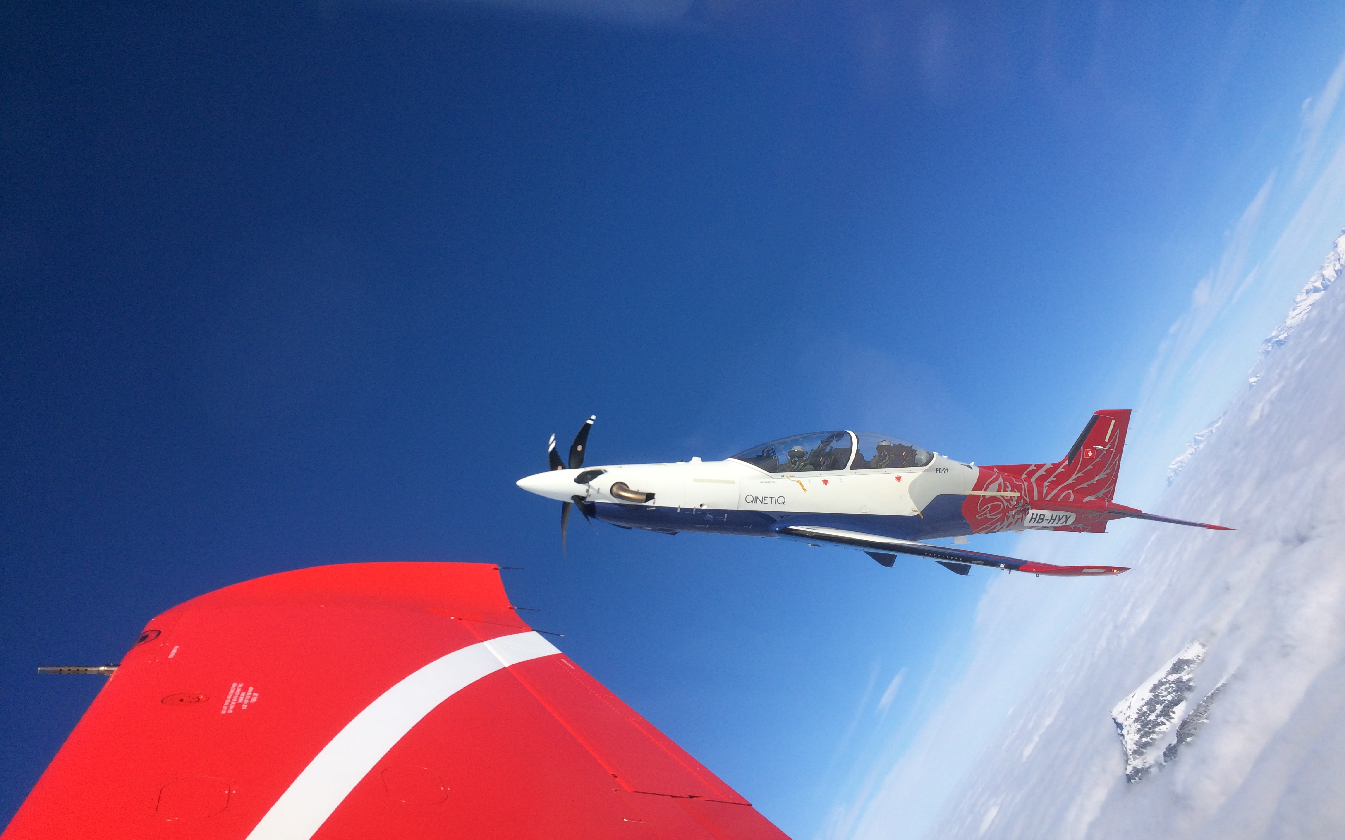 The PC-21: an important part of the new training programme
The two PC-21s have been produced with a fully integrated Flight Test Instrumentation capability for use by ETPS in training test pilots and flight test engineers.
The acquisition of the two PC-21s forms a key part of a transformation and modernisation project currently underway at ETPS.
Steve Wadey commented: "We are delighted to see a PC-21 operating in the UK for the first time. These aircraft will have a primary role in the training syllabus. We are very pleased that, with Pilatus support, we are on track to deliver new training services for the benefit of our customers."
The delivery of the first PC-21 is another key milestone in the process of developing and strengthening the relationship between Pilatus and QinetiQ.
Markus Bucher said: "We are extremely proud that our PC-21s were selected for the prestigious Empire Test Pilots' School. QinetiQ is the ninth member of the family of PC-21 operators. We are confident that the many international test pilots who will fly in these PC-21 aircraft in UK skies will benefit from continuing investment in the development of this trainer aircraft. With the PC-21, the best future test pilots will be trained with the world's most capable training system."